Andrea Loflin Anaya
Founder, Board Member since 2005
Andrea is the "Loflin" in the foundation's name, and it was her idea, motivation, spirit and drive that led to the creation of the foundation. Her success in business provided her an opportunity to share that success with others around the world and those efforts have been centralized in the foundation.
Andrea loves her summers in Alaska, reading, spending time with her children, traveling and many of the challenges associated with developing new businesses, particularly those related to online education. Andrea holds a BA degree from Brigham Young University.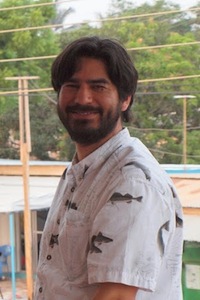 Eugene Anaya
Founder, Director, Board Member since 2005
Eugene is the "Anaya" in the foundation's name. As Andrea's husband, Gene has been lucky enough to participate in the foundation since its inception.
Gene enjoys spending summers in Alaska with his family, flying general aviation planes in good weather, reading (historical military accounts and fantasy) and developing software. Gene holds BS and MS degrees from Stanford University.
Shirsten Shirts
Board Member since 2011
Shirsten travelled to Ghana for the dedication of the Asikuma clinic in 2007. She has also served as a volunteer in Peru and travelled extensively.
Shirsten is Andrea's oldest daughter. She is currently an English major at Brigham Young University.
Keith Shirts
Board Member since 2011
Keith is an educator who has taught high school economics. Married to Shirsten, he is an avid sports follower and enjoys his two dogs. He holds a BS degree from Brigham Young University.