Ghana
The Loflin-Anaya Foundation has sponsored 3 group visits to Ghana. The first in WHEN? was for the construction of the clinic in Denkyira Asikuma. The second was in WHEN? for the dedication of the clinic. The third was in 2010 where we toured the clinic in operation. The Director of the Foundation at that time, Joe Kaiser, spent a week with the World Joy organization in Abomosu touring the housing project that LAF funded and has since housed several nursing groups from Brigham Young and Eastern Washington Universities. We also toured Saiseme in Anyako where we hope to fund a second clinic.
A key person in Ghana in our efforts is Dr. Erazmus Klutse, District Director Of Health Services in Ghana. He oversees the district hospital in Dunkwa-on-Ofin and manages the clinic in Asikuma.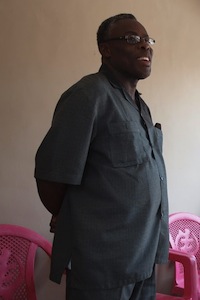 Another key person is Yaw, our driver. Yaw drives our groups while we are in-country. He is our guide, translator, and most of all, our dear friend. He and his lovely wife, Evelyn, have been to our homes in Alaksa and Utah and we have been to their homes in Kumasi, where Evelyn has worked for most of their marriage in a state-run orphanage, and Accra, where Yaw has worked for most of their marriage.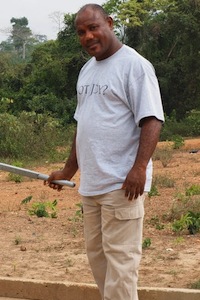 The Queen Mother or Nana of the region covering Asikuma donated the land where the clinic was built. When Andrea accompanied the second group for the dedication of the clinic, she was made an honorary Queen Mother of Asikuma and giften an Asante throne. We feel a strong connection with the wonderful people of our village, Asikuma.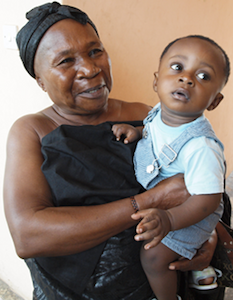 The clinic: PUT clinic slide-show here
The village of Asikuma: PUT Asikuma slide-show here. Need pics from Andrea.
Respects: PUT respects slide-show here
In 2010 we visited Anyako to tour a site for a possible new clinic. We now have plans and are starting to raise funds for the construction of that clinic. PUT Anyako slide-show here
The slave castle in El Mina is a stark reminder of a dark period in Ghana's history. PUT ElMina slide-show here
The Canopy Walk is an experience to remember, if you like being suspended in the air 180 feet by rope bridges. PUT CanopyWalk slide-show here
Evelyn worked at this state-run orphanage for 30 years.PUT Kumasi slide-show here
Working with the World Joy organization, the Loflin-Anaya Foundation funded the renovation of housing project in Abomosu so that nursing students from Bringham Young and Eastern Washington Unviersities (and hopefully others) will have a safe place to stay while they provide much-needed medical training in the villages. PUT NurseHousing slide-show here
If you are adventurous while in Ghana, you might try Fufu, a local dish made from boiled and mashed cassava. The fufu mass comes covered in sopu. PUT FuFu slide-show here
Do we want Abomosu slide-show?
LAF is also assiting efforts to help Ghana become Hague Covention certified for child welfare services. This is a process requiring cooperation and coordination with international experts from the U.N., UNICEF, The Ghana Ministry of Child Welfare Services, and several NGOs, including the LDS Church and Kaime International. LAF has provided funds to allow representatives from these organizations travel to international conferences related to these issues.